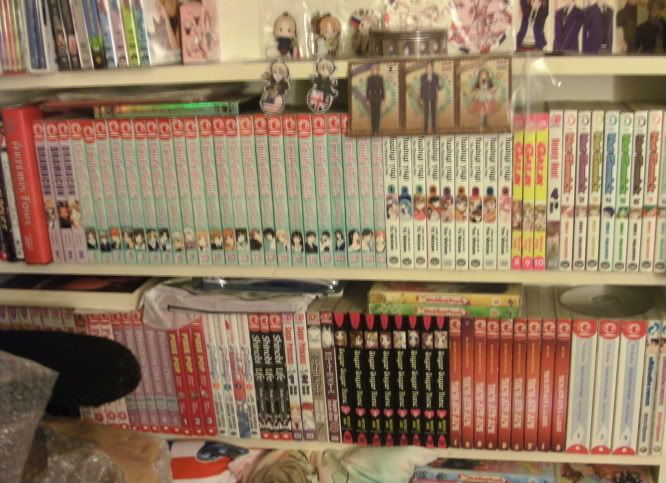 PLEASE READ EVERYTHING BEFORE MAKING AN ORDER. BY PURCHASING SOMETHING FROM ME YOU AGREE TO THE TERMS LISTED BELOW. I occasionally update it with new attachments as they come up, thank-you!

-- I ship from California and try to go to the post office once a week or when lots of packages need to be sent out. I have recently moved and now live far away from a post office so please be patient I will always try my best to accommodate you.

-- I accept paypal payment as goods for all orders under $50 USD. If your order is above $50 USD then I will accept payment as a gift if you would like, though you can still pay with goods but the fee will be added.

I also accept postal money order or concealed cash at your own risk. Invoiced items will have the paypal fee added. ALL payments must be in USD.

UPDATED: If the money order is NOT a USPS money order a 1 USD charge will be added to the total. For concealed cash you must send exact bills as I never carry cash with me and it's hard for me to get change, especially for small orders. Therefore if you send more than the exact total I give you, I will keep the extra money so please don't do that.


-- HOLD RULE-

Holds will now only be allowed for 3 DAYS MAX on money order or cash payments.
Payments MUST be mailed within those 3 days or your hold will be gone.

Holds for paypal payments will now be 5 DAYS MAX.
Sorry for the inconvenience but I've had some trouble with holds and since I need to make payments it's just not plausible for me to let it be as it is. When I get a full-time job I might go back to the former way but for now this is how it will be.
CURRENTLY THERE AREN'T ANY HOLDS BECAUSE I WANT THIS STUFF GONE HOWEVER IF YOUR ORDER IS LARGE ENOUGH I WILL CONSIDER IT

-- I will always tell you when I have shipped your package as long as I am home/able to.

-- All sales are final and no refunds will be given. I am not responsible for lost or damaged packages once I have sent them out.

UPDATED(8/2): For media mail packages please be aware that they are subject to inspection and when that happens they generally aren't very gentle with the package. If you would like a piece of cardboard for your package I can provide that on request for an additional .50 USD or free on request for packages over 80 USD. Bubble wrap and other items are also available, just let me know. PLEASE DO NOT ORDER IF YOU DO NOT UNDERSTAND THIS.

-- Insurance and delivery confirmation can be added at your own cost.

-- Please do not purchase R18 items if you are not of age, by purchasing them you consent that you are of age to purchase them.


EVERYTHING IS SOLD AS IS, I'VE MOVED TWICE AND THESE ITEMS HAVE BEEN KNOCKED AROUND








SABRINA THE TEENAGE WITCH - ONLY SOLD AS A SET - 70 USD

FREEBIES(just pay shipping):




WISHLIST IS: HERE(CLICK ME)
Feedback can be found HERE!
Doujinshi Sales Post is: PART 1 HERE(CLICK ME)

Thanks for looking!